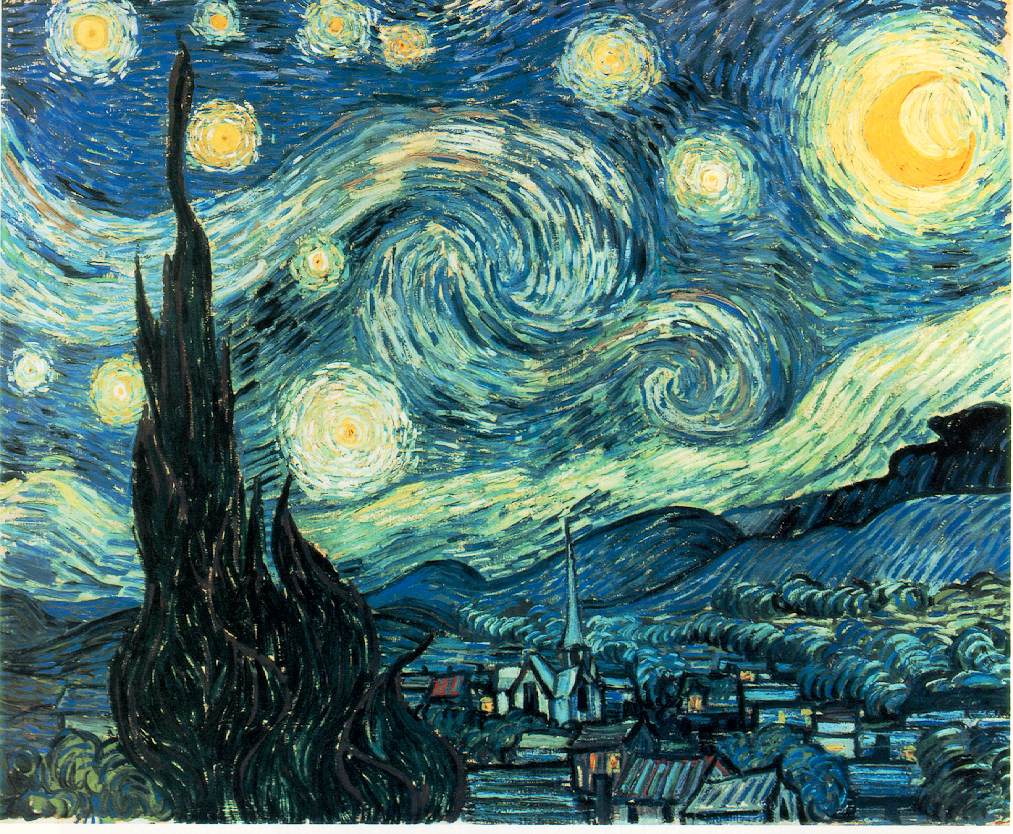 Starry, Starry Night by Van Gogh


I want to describe myself like a painting that I studied closely for a long, long time, like a word I finally understood - Rilke
I've been looking at this painting since I was 16. Undoubtedly one of the most well-known paintings in the world and perhaps even one of the most reproduced, its magic is such that I (along with those who make a pilgrimage to the MOMA just to see it and weep in its presence) have never grown tired of it.
Why I found Rilke's lines very powerful: imagine being able to paint yourself with the same accuracy that you would a beloved object. Imagine being able to look at yourself with all the cliched portrayals, the flaws, the weariness brought about by time, and transcend those imperfections to also see color, vividness, and beauty. Now, imagine being able to look at yourself in this form: unflinchingly accepting your cracks and fissures, with the full awareness that you're not just that. Imagine knowing and unapologetically loving yourself this way.
One day, this is a power I shall fully own.